How To: Find Companies Hiring for Telecommute Jobs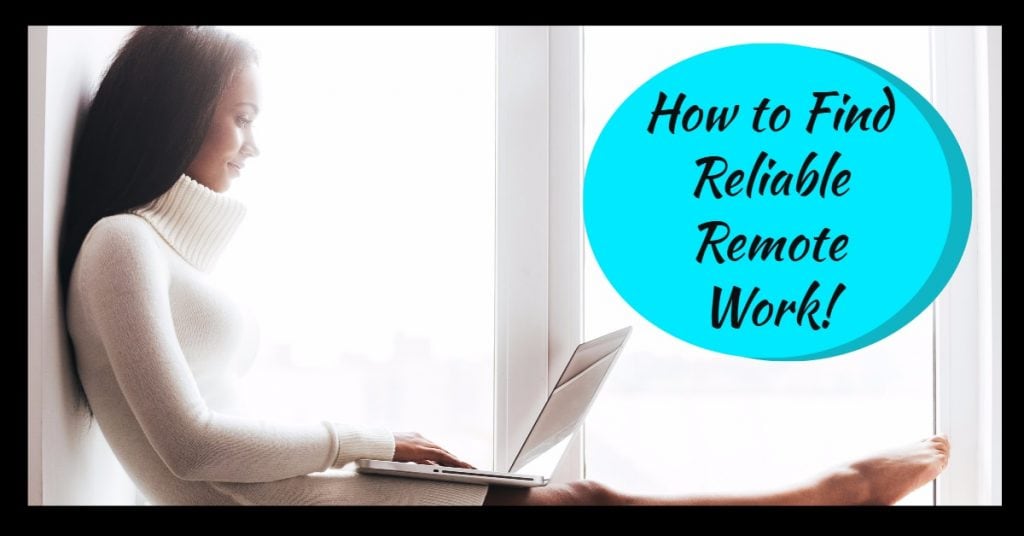 The biggest concern most people have when trying to find a job that lets them work from home is how to find a reputable company to work for.  While there are plenty of freelancing sites that offer to provide you with job listings for a fee, many people can't afford to pay someone for a job opportunity that isn't guaranteed to end with employment.
If you're in the midst of a freelancing job search, or just need to find new clients, here are several ways to find a reputable job that you can trust, without spending a dime:
Freelancing Sites
The typical freelancing sites such as Guru and Upwork allow freelancers of all skill and experience levels to sign up and find projects to bid on in the hopes of getting chosen for a job or project. If you're just starting out, these are an excellent place to get some experience with freelancing, while having the safety net of a business platform designed to make sure you get paid. That being said, you do need to follow the guidelines on each site to make sure you work with reputable people.
In general, following the guidelines means making sure you have a clear project agreement and making sure your potential client has deposited funds to cover project milestones. If you're working for hourly pay, it means vetting the potential client to be sure that they have a solid payment history with on-time payments to multiple freelancers. (We'll talk about why I don't like hourly pay scales for freelancers another time!)
Job Listing Sites
Job sites like Monster, Indeed, and others often have remote work listed alongside more traditional roles. Here, you'll have to do some research to make sure the job offer is legitimate. Look up the company on sites such as Glassdoor to get an idea of what the current employees of the company think, and what the company culture is like. As always, beware of any of the signs of a work from home job scam, and do your due diligence from start to finish.
Download five free proposal templates based on my actual proposals that have won projects consistently in the past.
Startup Sites
If you're a developer, customer service professional, or IT support person, you may want to try looking for jobs with various startup companies. Startups are typically great when it comes to work from home employment, because they are more flexible than traditional corporations. Job boards will often have positions from startups listed, but you may also want to look at the websites of any apps or software that you use regularly to see if they are hiring. As a regular user, you will have more insight into the company's product and overall market than a general applicant.
Local Job Boards
Don't overlook job boards that may be connected to your local newspaper or chamber of commerce. Some small businesses may not advertise nationally, but will still be open to letting local people work from home. Sites like Craigslist are also a good place to search for potential work from home opportunities. With local employers, you have the benefit of being able to go to the location to check out the company in person, which makes it easier to spot legitimate opportunities versus scams.
Temp Agencies
Temp agencies will place workers who want contract-based work, and they can often accommodate requests for remote work as well. Even if the temp agency doesn't have anything for you right away, putting your resume on file means that you can receive callbacks and information any time there's a position that's a good fit.
Bonus: Negotiate Your Own Offer
If you have great skills and results that back up your abilities, you may be able to negotiate a work from home job from your current or prospective employer. This type of negotiation requires confidence, and a willingness to compromise from both parties, but it can lead to incredible job satisfaction for you, and better results for your employer -- a win-win!
To sum up, if you're looking for a work from home job, don't limit yourself to freelancing sites. There are many places to find remote work, and many ways to get hired--whether as a contractor an employee. The "trick" is to be persistent, to apply where you are qualified, and be willing to negotiate to get what you want.