This Week's Freelance Jobs Roundup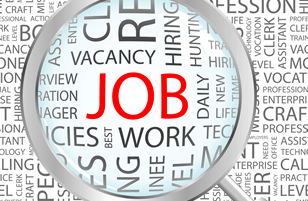 New Freelance Jobs for Freelancing Friday
Spring is in full swing here in Texas, and today I bring you another crop of freelance jobs for your consideration. As always, I am in no way affiliated with any of the jobs listed on this post, nor am I compensated for showing you these jobs.
Because I am not affiliated with the companies listed, I cannot vouch for whether or not the jobs are as described. Always do your due diligence!
Click the link below each job/project description if you want to apply.
English Language Tutor
https://www.indeed.com/cmp/American-International-Schools/jobs/English-Language-Tutor-08dbde1bf690867e?​

This is a great opportunity for experienced teachers, or those who have tutoring experience. A bachelor's degree is required, but you don't need a teaching certificate. This freelance job does require native English proficiency, and no obvious accent. Training is provided! Pay is listed at $18/hr.
Tier 1
Helpdesk

/Tech Support: Remote Full-Time Job

https://www.dice.com/jobs/detail/22407/SC9076159/901440

If you have at least 4 years of Helpdesk or Tech support experience, SANS Institute is looking for you! This is a full time job, and you must be located in one of these time zones: Eastern, Central, Mountain, or Pacific. You'll be answering basic tech support questions and escalating tickets as necessary.
Freelance Jobs for Copy Editors
https://austin.craigslist.org/wri/6087232851.html
Newgen North America is looking for book copy editors who are intimately familiar with the Chicago Manual of Style and have two or more years of copyediting experience. This is a per-page rate, and it's contract work so you can expect projects and payments to vary accordingly.
​Skilled

Java Developer Needed

https://www.upwork.com/job/Services-for-Upwork-Senior-Java-Developer_~019df73900b6d9d11f/​

​If you are a whiz at Java, fluent in written and verbal English, and are available for 30+ hours per week, this might be the job for you!
This client is looking for someone who has solid experience in developing with Java, and must be an expert at Opbject Oriented Programming, unit testing, and basic algorithm and data structures.
​Print

Design Expert

http://www.guru.com/jobs/print-design/1348874

A US-based printing company needs help with designing brochures, flyers and more. If you are experienced in design and ready to get started, take a look at the job posted on Guru and put in a bid!

A Final Word…

​Don't get discouraged! Freelance jobs crop up in all types of industries and you'll find something that fits if you stay persistent and keep pitching/applying/bidding. These are just a handful of jobs, but we post additional jobs throughout the day on our Twitter feed.

​If you're looking to get an edge on freelancing and working for yourself, why not sign up for our freelancer training? We'll be restarting our classes soon, and people on the early VIP list will get first access!